EveryOne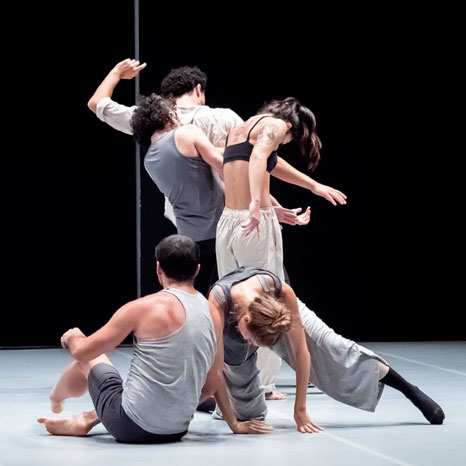 The individual and the whole. The self and the other. Are we all one or are we each one?.
In her new work Becky Siegel has brought together a very eclectic group of dancers to celebrate human diversity and to explore choreographically the question of immigration: the attempt to reach anther land, the entrance in hostile territory, the macro-dance that emerges from the patterns of the movement of populations, and the vital force that pushes us forward no matter what. Based in dance languages that are powerful and expressive, this work is part of a larger project that aims to look at the problems of racism and xenophobia straight on, and take steps so that modern dance in Navarra reflects the reality of contemporary society.
EveryOne was created in the Casa de Cultura of Aoiz with the support of the Department of Culture of the Government of Navarra within their program DNA.
Premiere April 30 Casa de Cultura of Villava.
May 5 at the Casa de Cultura de Ribaforada
May 7 at the Casa de Cultura de Berriozar
May 12 at the Casa de Cultura de Lodosa
May 13 at the Casa de Cultura de Tafalla
All performances are part of the DNA Festival of the Government of Navarra